Our team is comprised of genuinely gifted minds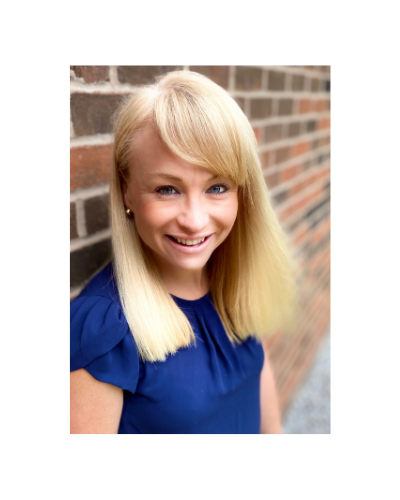 Hello, I'm Caroline! I'm the Founder of Burst Creatives. My role is predominantly to manage our client services and my lovely close-knit marketing team here at Burst. Saying that, each day in the office is completely different, and I wouldn't have it any other way. It's mad, but it's my mad! I'm passionate about empowering others to achieve their business goals, particularly those with smaller budgets. I love a challenge and I think every business should have access to basic marketing tools; I want to help facilitate that. I love learning new skills, and since launching Burst in 2017 I've become a WordPress Queen of Mastery ;). So if you need any work done on your CMS, I'm your woman. I've also just launched a second business called Caroline Latus Facebook Ad Strategist – keep your eyes peeled for my new website!
When I'm not exercising my marketing muscles, I love working my actual muscles. I collect medals and have been training for my 4th half marathon and 2nd triathlon. I'm a passionate snowboarder and skier – there's nothing better than balancing atop a snowy mountain, taking a big gulp of fresh air then gliding down on my board. It sounds like a lot of work, but I'm used to whizzing through my days hyped on adrenaline. I need it, especially because I juggle work with being a mummy to my two gorgeous kids – three-year-old Zach and my little girl whose 18 months, Ruby. They've honestly introduced me to the most important and rewarding role of my life. When I have a rare hour or two to myself (which is rare, believe me), I love watching Keeping up with the Kardashians. It's a guilty pleasure I know, but it fascinates me how they're multi-millionaires! Suits, Billions, and Power are also my go-to shows. You can tell a lot from somebody's `continue watching` on Netflix, can't you?!
Really looking forward to working with you,
C x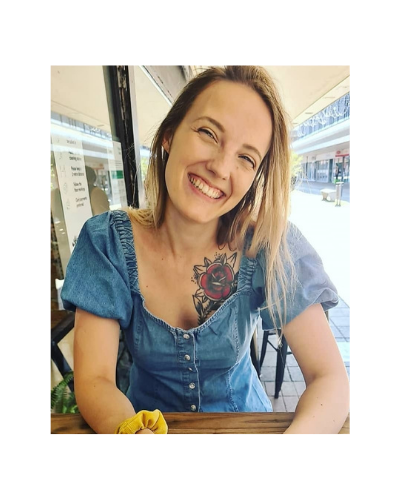 I'm Leonie, Content Manager at Burst! My job is working as the copywriter, SEO optimiser, and overall word styliser to Burst's eclectic pool of clients. Whether there's an email to pen, a blog to write, or a webpage to spruce up - if it's words you're after, I'm your woman. I've been a paid writer for 12 years, and have worked for national magazines, regional press, top agencies, and some big brands.
Outside the world of content, I love necking strong coffee, eating juicy burgers, ambling outdoors, watching zombie movies, and spending time with my hilarious little boy, Hector.
Despite my resistance against being a 'girlie girl', I LOVE dancing - especially Zumba and ballet! I've also been a cheerleader and was Gameday Captain for my university team.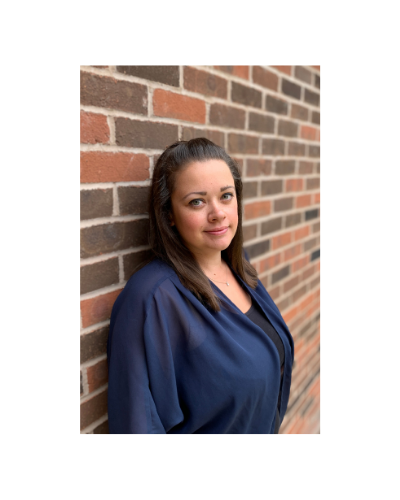 Hello! My name is Kirstie and I'm the Digital Media Manager here at Burst Creatives. My role involves overseeing any multimedia activity we provide for our lovely clients, right from the beginning to end. I'm a hands-on manager, so you can guarantee any work you receive will have my direct input! I enjoy every aspect of what I do, which makes it all too tempting when I see pieces of project landing in my inbox.
When I'm not producing and analysing client campaigns, you'll find me with my husband and two children. I've got a little girl called Blayke, she's three – and an 18 month old boy named Chester. I'm a home girl at heart. I love baking (brownies are my most requested treat!) and also cooking, especially when I get the chance to fire up my stone bake pizza oven. Yummy! I don't get a lot of time to myself (as you can imagine, being a toddler mum) but I wouldn't have it any other way. Give me crafts, Disney films and travelling with a Trunki in tow any day! If my husband offered, I wouldn't say no to an hour in bed to watch Below Deck with a few biscuits, though…
Hello! I'm Olivia, Marketing Executive at Burst. I may be the youngest in our team but that doesn't mean I'm less experienced. I'm currently finishing up my Level 3 Digital Marketing Apprenticeship; my time is split between working hard for my course and dipping my toes in any marketing projects I can! If you need anything drawing, painting, photographing, or editing – I'd love to hear your ideas so I can turn them into cool concepts.
When I'm not designing, you'll usually find me exploring new places with the people I love most. I'm a huge gamer, which I guess is where my love of design comes from – especially The Sims 4! I also love cosying up with snacks and bingeing a good crime documentary.
Can't wait to work with you on all your design needs!
Olivia x